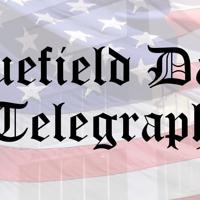 A former Princeton resident has a huge collection of Spice Girls dolls | News
CHRISTIANSBURG, Va. — Five hundred dolls aren't enough for a toy enthusiast who owns the world's largest collection of dolls depicting a popular girl group from the 1990s; now he wants to induct the series into the National Toy Hall of Fame.
Princeton native Adam Weatherly, who currently lives in Christiansburg, Va., has shelves filled with rows of Spice Girl dolls.
"I'm a toy collector, but my favorite thing is the Spice Girls dolls," Weatherly said. "I have the biggest collection of them in the world. I mean, there's not much that I don't collect. I love anything from the 80s: He-Man, Thundercats, Strawberry Shortcake . »
The Spice Girls were a British girl group that began performing in the 1990s. The band members were Ginger Spice, aka Geraldine Estelle Halliwell; Sporty Spice, aka Melanie Jayne Chisholm; Posh Spice, aka Victoria Adams, later Victoria Beckham; Scary Spice aka Melanie Janine Brown or Mel B; and Baby Spice, aka Emma Lee Bunton.
Weatherly said he started collecting Spice Girls dolls when he was 13. He became a fan of the girl group a few years earlier.
"The first time I saw them I was around 11 and I had seen their videos," he recalls. "They just sort of hypnotized me."
Weatherly added that for young people like him, the message of the Spice Girls was that "it was OK to be yourself and OK to be different. The Spice Girls stood out for everyone my age.
These factors made her want to start collecting the series of dolls.
"My very first Spice Girls doll was bought at Bluefield Kmart," Weatherly recalled. "You can google the largest collection of Spice Girls dolls in the world and I'm the first thing that pops up. I have over 500. Yes there are that many due to different sets and variants/bootlegs, and I'm still missing a few hundred.
He hopes to get Spice Girls dolls an honor that has been given to other toys.
"This year marks their 25th anniversary and they are still the best-selling celebrity dolls of all time," he said. "I'm trying to get them inducted into the Toy Hall of Fame. I need people to nominate them to help induct them.
Putting the term National Toy Hall of Fame into a search engine takes users to the organization's website. Scrolling down the site takes users to where applications can be submitted.
"The Toy Hall Of Fame board has also said the more I can prove there's still interest, the better the chance of them being inducted," Weatherly said.
He explained why he thought the Spice Girls series of dolls belonged among other Hall of Fame toys. Toy Hall of Fame inductees include board games like Scrabble and Risk, rubber duckies and the teddy bear.
"I do this for several reasons. One is to help add to the legacy of the Spice Girls, so the kids who go there (Toy Hall of Fame) get to know them," Weatherly said. "They can learn how strong women are. How you can come from different backgrounds, be biracial like Mel B, prove everyone who doesn't believe in you wrong, be anything you want to be, and help change the world for the better when you believe in yourself. They represent so many good things like equality and fairness.
Weatherly also said he wanted to make sure the creators of the dolls were recognized as well.
"Not only that, but I want to achieve this for the women and men of Galoob who made them," he said. "They deserve to be celebrated while we have them. Recently we lost the main sculptor. She has done all their faces and so many other celebrity dolls like Britney Spears.
Applications are taken until July 31.
"There are so many reasons I need to achieve this and all of them are good," Weatherly said. "I am ready to do anything to achieve this and I have until July 31 to do so."
— Contact Greg Jordan at gjordan@bdtonline. com