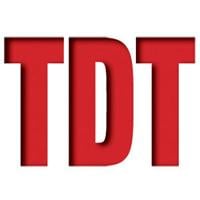 Lieff Cabraser and James J. Lee File Necrotizing Enterocolitis (NEC) Injury Claim Against Abbott Laboratories Regarding the Manufacture, Marketing and Sale of Similac Neosure Forumla for Infants | Business
SAN FRANCISCO–(BUSINESS WIRE)–February 15, 2022–
Lieff Cabraser and the Legal Offices of James J. Lee announce the filing of a federal injury lawsuit against Abbott Laboratories on behalf of Darius Medley and ChaKoya Robinson, parents of minor son KM, who has spent the majority of his nearly four-year-old fight Necrotizing Enterocolitis ("NEC"), a horrific disease allegedly caused by Abbott Laboratories cow-based infant formula and/or Similac Neosure fortifier. NEC is a life-threatening condition that largely affects low birth weight babies who are fed cow's formula or products. KM, a premature, low birth weight baby, was fed Similac Neosure and developed NEC shortly thereafter.
"The tragedy of a permanently disrupted human life here is palpable and devastating," said Lieff Cabraser's partner, Wendy R. Fleishman, who is representing the plaintiffs in the lawsuit. "To have a child suffer lifelong injuries as a result of aggressive marketing of a dangerous product that premature babies should never have received is heartbreaking."
Plaintiffs Darius Medley and ChaKoya Robinson bring a civil action in the U.S. District Court for the District of Nevada against defendant Abbott Laboratories, Inc. for claims arising out of what the complaint alleges was Abbott's negligent, willful and wrongful conduct. in connection with the design, development, manufacture, testing, packaging, promotion, marketing, distribution, labeling and/or sale of the product known as Similac Neosure which conduct resulted in life-threatening permanent injuries sustained by the plaintiffs' son, KM.
Baby KM was born prematurely at 23 weeks and 5 days on July 6, 2018 at Sunrise Hospital and Medical Center in Las Vegas, Nevada. He weighed 1 pound and 1 ounce and was therefore by definition a low birth weight baby. Baby KM developed NEC a few days after being fed Similac Neosure from Abbott Laboratories while in the Neonatal Intensive Care Unit at Sunrise Hospital. As stated in the complaint, science and research have confirmed strong links between cow-based infant formulas like Neosure and NEC in premature babies.
The complaint notes that, notwithstanding strong medical evidence establishing the grave danger that cow-based formulas pose to premature infants, Abbott marketed its cow-based products as an equally safe alternative to human milk and, in fact, promotes its products as necessary for nutrition and growth. Abbott specifically marketed its formula and fortifier as necessary for the growth and development of premature babies, when in fact its products pose a known and substantial risk to these babies.
In addition, the complaint reveals that Abbott attempted to "hook" mothers to formula by offering free formula and other free items in baskets given to mothers at hospitals and medical clinics in an attempt to foment brand loyalty and create the appearance of a "medical blessing" so that parents continue to use Neosure formula to feed their babies after discharge from the NICU, at great expense to parents and substantial benefits to Abbott. One study estimated that formula manufacturers spent $4.48 billion on marketing and promotion in 2014 alone. Another study noted that exposure to infant feeding information through advertising in the media has a negative effect on breastfeeding initiation, and that exposure to infant feeding information from the media during pregnancy is associated with postpartum feeding decisions. The complaint notes that, based on information and beliefs, Abbott specifically targets parents of premature infants through its marketing.
"Abbott's conduct here is simply reprehensible," notes Fabrice Vincent, a partner at Lieff Cabraser, who is also representing the plaintiffs in the action. "In addition to obtaining justice for Baby KM, Abbott Laboratories must be given a strong and unequivocal message that its conduct in the aggressive and inappropriate marketing of Neosure to premature infants must end."
The complaint states that Abbott's practice of trying to get parents to choose formula milk over breast milk goes back decades, during which the company promoted its formula as healthier, necessary for a proper nutrition and the choice for the modern, sophisticated mother. Their advertising sometimes even attempted to portray breastfeeding as an inferior and less sophisticated choice, against substantial medical evidence.
After birth, Baby KM was fed similar Neosure. As a result, the complaint alleges that Baby KM suffered a life-threatening NEC that required surgical procedures. The NEC has caused him stunted growth, severe and ongoing developmental delays, difficult bowel movements, constipation and significant suffering to this day. Baby KM's parents did not know that Similac Neosure would increase their baby's risk of developing NEC; indeed, Abbott promotes Similac Neosure on its website and in other media as a safe product, and specifically needed by premature babies for proper growth. As the complaint observes, although Abbott engages in an aggressive marketing campaign designed to make parents believe that Neosure is safe and necessary for the growth of a preemie, the product is actually very dangerous for preemies. and that Neosure significantly increases the risk of a premature baby both developing NEC and dying.
The complaint sets out claims of negligence, negligent misrepresentation, product liability for negligence, strict product liability, as well as violations of Nevada's Deceptive Marketing Practices Act, and seeks monetary and punitive damages. .
CONTACT: Lieff Cabraser Heimann & Bernstein, LLP
KEYWORD: CALIFORNIA UNITED STATES NORTH AMERICA
INDUSTRY KEYWORD: PROFESSIONAL LEGAL SERVICES
SOURCE: Lieff Cabraser Heimann & Bernstein, LLP
Copyright BusinessWire 2022.
PUBLISHED: 2/15/2022 1:01 PM / DISK: 2/15/2022 1:02 PM
Copyright BusinessWire 2022.