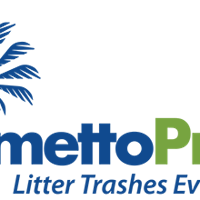 PalmettoPride Announces Grant to Fund 25 Water Goat Waste Collection Systems Across South Carolina | Community News
Columbia, SC (June 20, 2022) – PalmettoPride, South Carolina's anti-litter organization, today announced a special grant to fund 25 WATERGOATS across South Carolina. WATERGOAT litter collection systems are ideal for streams, canals and other small bodies of water, keeping litter and debris from flowing, thereby preventing litter and plastic from entering our oceans.
WATERGOAT has been keeping litter out of large waterways since 2006. Nearly 200 WATERGOATs have been deployed in public waterways. Conservative data indicates that the WATERGAOT fleet prevented more than 322 tons of debris from approaching the ocean.
"South Carolina has an extensive network of rivers, lakes, and streams that all flow into the ocean. This state also experiences hurricanes and other natural disasters that bring flooding. That's a fact. well known that storm drains and natural tributaries clogged with litter and debris can significantly increase the risk of flooding," said Sarah Lyles, Executive Director of PalmettoPride. "These litter barrier systems are invaluable tools for waste prevention and depollution.
There are currently two systems in place in South Carolina: Berkeley County and Greenville County. This week, WATERGOAT creator Jeff Mills will travel to Conway, Kingstree and Orangeburg to install the first three of this special grant-funded initiative.
PalmettoPride will work with Keep South Carolina Beautiful affiliates, environmental organizations, state and local governments, and other related industries to install and maintain 25 of these garbage collection devices over the next year. .
WATERGOAT systems are created specifically for each location and can be emptied in an average of two hours. Photos are attached of the Greenville location.
For more information, please contact Joseph Berry at jberry@palmettopride.org.